Affiliate Disclaimer: Self Made Modern is reader-supported. When you buy through links on our site, we may earn an affiliate commission.
Okay so the hardest thing about having a mostly dairy free house is finding substitutes that make you feel like your cheating on a diet. You know what I mean. There are tons of substitutes for the things we can't eat but most of the time they really disappoint.  One of those things for us was Butter.  We used butter on everything.
Lactose and Casein Free Ghee
I was so grateful the day I learned about Ghee. Depending on your dairy intolerance or allergy Ghee may be an option for you. For many people the issue with dairy is with Lactose. In our house the intolerance is Casein. The amazing thing is that you can purchase Ghee that has had most if not all the Lactose and Casein removed. For us the worry of a reaction is enough that I do not make Ghee myself. I used to but now I purchase it. The reason is that companies are able to test their product to ensure the amount of Casein and lactose is below 1% which I can not do at home. Sorry guys no testing facilities in this house.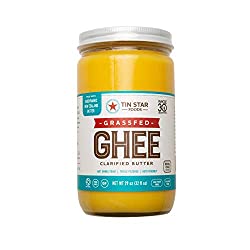 There are more than a few of these companies out there, just look for a label that specifically says Lactose Free and or Casein Free Ghee. So here's the thing, if your issues with dairy are more than just a small thing, consult your doctor first. I am not one nor will I ever be one. Far to much work for me.
Making Ghee Taste More Like Butter
So once we discovered Ghee was available to us it changed our world. The downside to this was that Ghee is like butter on steroids. It tastes so much like butter that it can literally overpower anything you eat. Not in that wonderful way you hope for either. But I discovered that if you cut it with a very neutral oil, you can make it taste very close to butter in whatever you are eating. My oil of choice is Avocado Oil.  A good quality avocado oil is not only neutral in flavor, but healthy as well.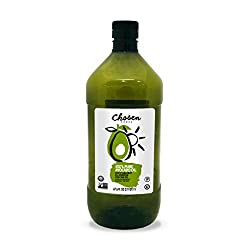 What's awesome about this recipe is that it makes your Ghee go even farther.  This is a wonderful cost cutting way to extend how far your oil will go and it tastes great.
Mix together and use it on everything from pancakes to shrimp linguini. My absolute favorite way is on popcorn.  The taste is fantastic.  If you try this make sure to let me know what you end up using it on.
Lactose and Casein Free Butter Oil Recipe (2 Ingredients)
This recipe takes almost no time at all to make. It's a wonderful butter substitute for those who are intolerant of casein or lactose. Tastes wonderful on everything from pancakes to popcorn.
Instructions
If either of your oils are solid at room temperature you will need to gently heat in a pan to make both liquid.  Then simply mix together and use as you would any other oil.
Notes
 You can store at room temp.  It will keep indefinitely.  If it solidifies, gently warm and use as needed.