Affiliate Disclaimer: Self Made Modern is reader-supported. When you buy through links on our site, we may earn an affiliate commission.
I never realized how difficult it was to learn English until I started teaching my child. So many different rules to learn. We take words from so many different cultures and mix them with our own. Just when you think your child has it all down they throw in Homophones.
What is a Homophone
If you are unfamiliar with Homophones, they are words that sound the same but are spelled completely differently. They also have different meanings. English has a lot of them. It makes spelling very difficult for many children.
We had experienced Homophones when we were in school a little bit. They always caused us spelling issues. I knew that when I went to a homeschool curriculum I wanted something that addressed them. We had seen such wonderful results with the All About Spelling Curriculum that when I found out they had an All About Homophones book I purchased it right away.
All About Homophones
All About Homophones is meant to be used in conjunction with another spelling program. It is not meant to be used alone.  It really works best when used with the All About Spelling program.  I have written an in-depth post about it HERE.  It has five main sections of use. The first is a graphic organizer which allows you to make copies for each child so they can learn the meanings of the homophones.
Then there are the homophone worksheets. These are categorized by Grades. It goes from grade 1 to 8. This is really helpful so that you know approximately at what age your child should know each section. It also is nice if you are teaching multiple children at the same time. You can just photo copy pages and reuse the book.
Each homophone is broken down page by page so the child is only learning one homophone at a time. This keeps it simple and concise.
The next section contains crossword puzzles. These allow the child to review the homophone they have learned in a fun way. They use humor in them to create an additional element of fun.
After the puzzles is a card game section. You cut out each of the provided cards. I would suggest laminating them for long term use as the paper is thin and would definitely not survive 8 years of abuse. But they can be used to play games such as Go Fish and Old Maid to increase memorization of the homophone. They come with full instructions on how to play the games.
The final section has additional teaching tools that help you to teach homophones to your child. It has books that can be read, tongue twisters you can teach your child and additional fill in pages for them.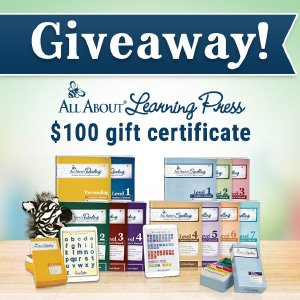 Final Thoughts
In all, this has over 200 pages of material. At under $20 it is a good value for the cost.  Especially when you consider it can be used for multiple students and over multiple years.  It is very easy to use and to add to your curriculum. It requires no prep time for me. I would consider it an open and go book except for the card games which only need to be prepped once.
I use it in a very simple fashion. I add it one day a week. I choose one page to focus on and then I do a puzzle review on the lesson the next week. I plan to continue memorization with the card games at the end of each section.
But overall, I am extremely pleased with not only how easy this book is to use but also how easy it is for my child to use. The pages only take around 10-15 minutes to complete. This is definitely something I could keep in my curriculum for many years to come.