Affiliate Disclaimer: Self Made Modern is reader-supported. When you buy through links on our site, we may earn an affiliate commission.
So I really like to add videos to my curriculum.  I'm definitely an old school mom when it comes to technology.  I want my child to find joy in the great outdoors.  There will be time enough for digital devices in life.  But educational videos can be a useful tool. They can explain a subject much better than I can.  They can be used to keep a child engaged in an otherwise uninteresting subject.  So we spend most of our educational time off devices.  But, I definitely think they have their place.
YouTube
When I first started school I used YouTube a lot.  There are some really incredible educational shows out there like the Amoeba Sisters.  But my problem with YouTube is that there is so much content that I don't want my child exposed to. Even on kid friendly channels they have adult commercials which are not always appropriate for younger children.  So I use it only when I can't find other options.
Prime Video
Another great place is Amazon Prime Video.  Believe it or not there are many great educational videos on Prime Video.  There are videos on the Civil War, the Lost Colony of Roanoke, The Westward Expansion, Trail of Tears and the Expeditions of Lewis and Clark.  The vast majority of these are reasonably priced or even free if you are a Prime member.
My only complaint is that not all of the videos are of the highest quality.  So definitely check reviews first.  But you could pre-screen these before you sit down to watch them.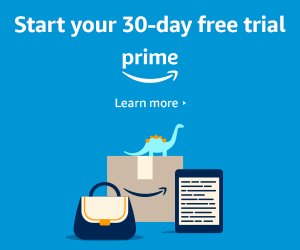 Curiosity Stream
One of my favorite sources for educational videos is Curiosity Stream.  I was introduced to it by a client.  We were discussing her family and she told me how much they loved Curiosity Stream.  She actually wrote it down for me because she was so excited.  I went home and purchased it that day.  It's an entire video library of educational videos from the founder of Discovery Channel.
You can learn just about any subject.  The best part is that it's not hard to get the kids to watch them because they can sit down and pick the ones they want.  They are set up in categories to make it easy for you.
The videos are good content and you have the ability to turn on a kids mode so they don't need to be prescreened for the most part.  I do suggest it though depending on the subject and the age of your children.
With Curiosity Stream we have been able to watch videos on animals, American history, organ growing, space exploration, ancient civilizations and so many others.  The videos are all high quality.  You can even purchase a 4k subscription if you like.
The absolute best part of Curiosity Stream is the price.  It's $14.99 for the entire first year.   After that it's just under $20 a year.  There is a 7 day free trial to make sure its right for you.  You can stream it on just about any device.  We have used it on road trips and vacations.  To me, this is absolutely worth the cost.  You get access to thousands of videos for a year, for less than three trips to Starbucks.
This is not a complete list of where to find educational videos.  It's just the majority of what we use with our own homeschool program.  For the most part I can find everything I need with very little money spent.  With homeschool that is definitely a blessing as it allows us to use our money on other curriculum. If your interested in cost saving tips for your homeschool budget make sure to check out my post HERE.
Don't forget to share where you find great educational videos in the comments below.